| | |
| --- | --- |
| River Rock Day 1 (Thursday) | |
---
We are having a great time at River Rock!! I met up with RotorHead, he's a cool dude too. You guys really missed out! Here's a link to Day 1's pics. The 1st group is what they call horse shoe and the second is the rat trap. RotorHead made th rat trap look easy. The pics dont do it justice! ps..Its cold as crap up here! lol
http://s195.photobucket.com/albums/z...ock%20Day%201/
LOOK AT THAT DROOP!!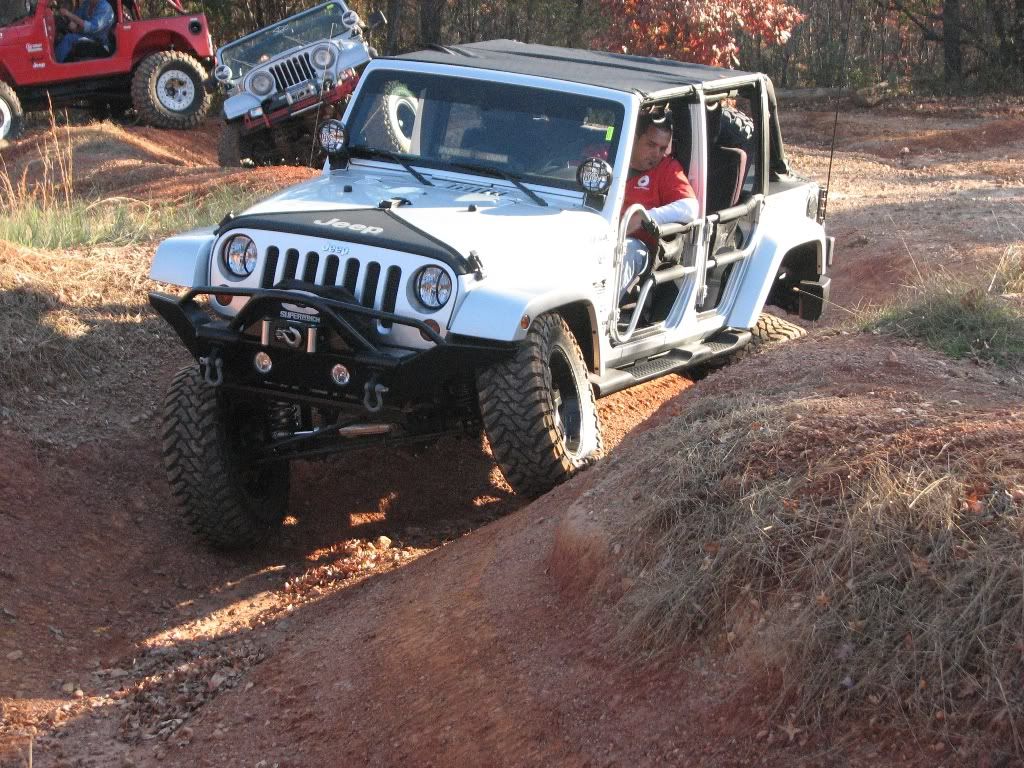 ---
looking good! I'm jealous
Rock God
Join Date: Sep 2008
Location: Winter Haven, Florida
Posts: 1,221
Feedback: 0 reviews
---
Some great pics Jeff. Looks like your having a great time.
---
Jester
Jester Offroad

To view links or images in signatures your post count must be 10 or greater. You currently have 0 posts.

863-875-7907
Banned
Join Date: Aug 2008
Location: Winter Haven, FL
Age: 44
Posts: 10,250
Feedback: 0 reviews
---
Things you feel gay saying: Your droop is impressive Jeff.

Looks like fun. I'm gonna be at hardrock evening - so I get my fix.
JKO Addict!
Join Date: Oct 2007
Location: Dacula, Georgia
Age: 50
Posts: 3,201
Feedback: 0 reviews
---
I like this one.
Thanks for the invite Rooster. I had a blast and met a ton of really awesome people. I'm definitely in for the next one.
---
Awesome. As soon as I get some 37's Im coming back to Georgia to go wheeling with you guys. That was fun but I didnt get to do enough riding with the fun group...