---
Right after this run, my computer crashed and I lost all my pictures. It took 2 weeks to get 95% of them back, but it was worth it. Regardless, it was a lot of fun and I probably sold a JK or 2.
Trail Boss Dave telling me that my rock rails and PSC armor saved me from bent metal.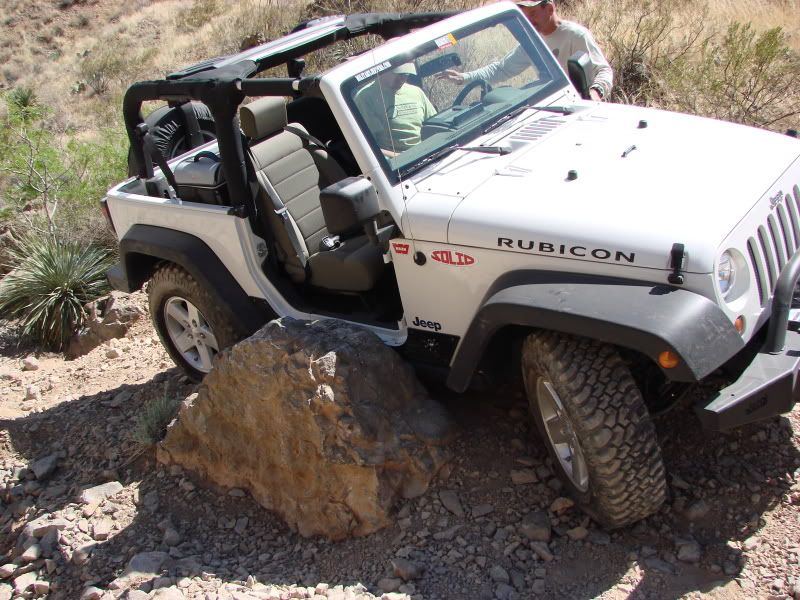 I thought I'd make it with no problem here...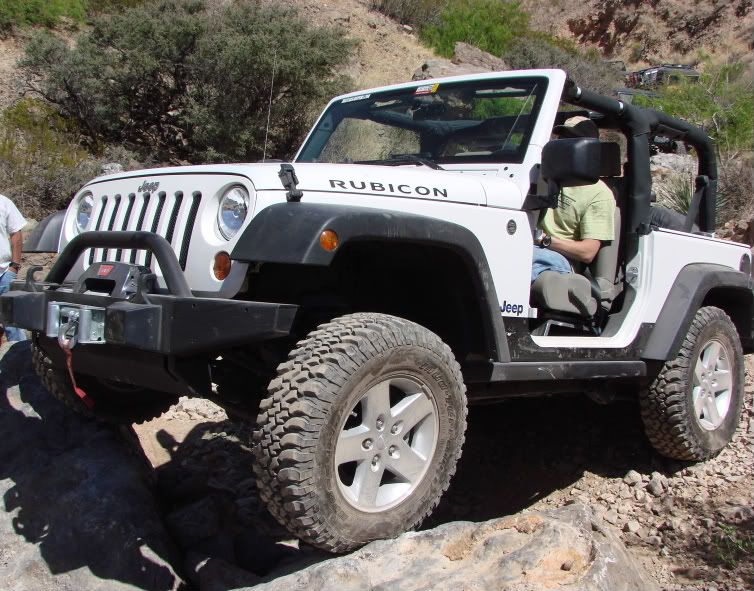 Nuh-uh... I got hung
Popped the cherry on my 9.5ti winch to drag me over. The rig in front of me had 33 inch tires w/lockers and and a 2" lift and had to do the same thing. The JK got mad props from the TJ/YJ/CJ guys I was with
I love wheeling out here. Rocks are way different than what I'm used to. This is the first 4:1 Tcase I've had too, so I was embarrassed plenty! Big thanks to Ol' Skool 4x4 for taking me out!!
---
Quote:
Did you just search for "gay" or "halo" and bump those threads?
---
great pics, and thank you for sharing them...looks fun...I love New Mexico...
---
2007 Jeep Wrangler X, Auto, Hardtop, White, Superchips Flashpaq, 2" OME HD springs, Rusty's Adj. F/R trac-bars, Bilstein Steering Stabilizer, JKS Quicker Disconnects, JKS Rear Swaybar Extensions, PolyPerformance UCAs f/r, Rusty's LCAs f/r, 33x12.5 BFG KM2s, ProComp 15x8 Rockcrawlers, Smitty winch, Body Armor Front Bumper, FLW SS rear bumper, OEM Rubicon Rock Rails, Skid Row Engine and Tranny Skid, Member UFWD & BRC, †John 3:16†