---
Ok, I got it.. It's pics of a mostly stock 08 Rubicon, but it's the first chance that I've really taken to wheel it. I had a blast. I'm from back East, and muddy logging roads are what I'm used to, but the scenery and rock climbs were the most fun I've had with my clothes on in quite awhile. Thanks to John at Olskool for organizing and conducting the run!
This is called the Lion's Mouth. It's doggone NARROW up top!
One of the many hills we climbed today...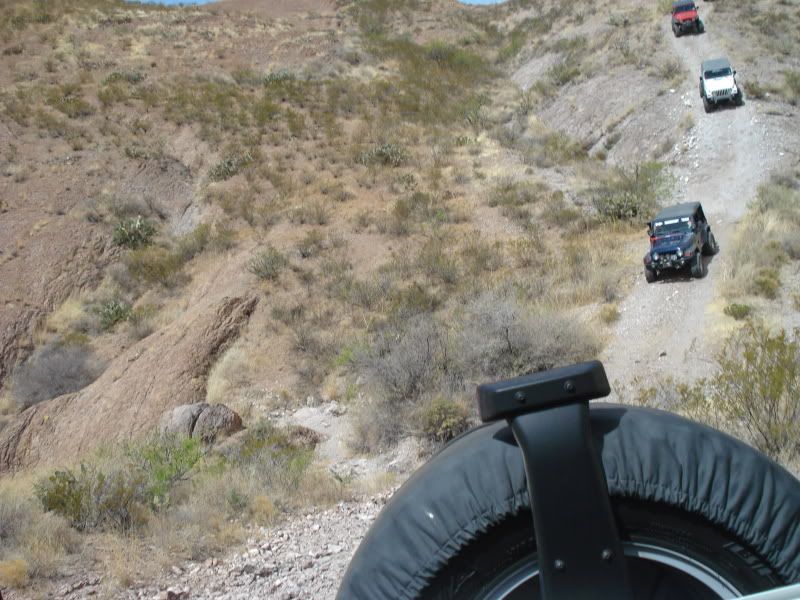 And of course, a couple pics of a mostly stock 08 JK Rubicon "Flexin'" like the big boys!! All donations to the Lift/Tire fund can be made via PayPal!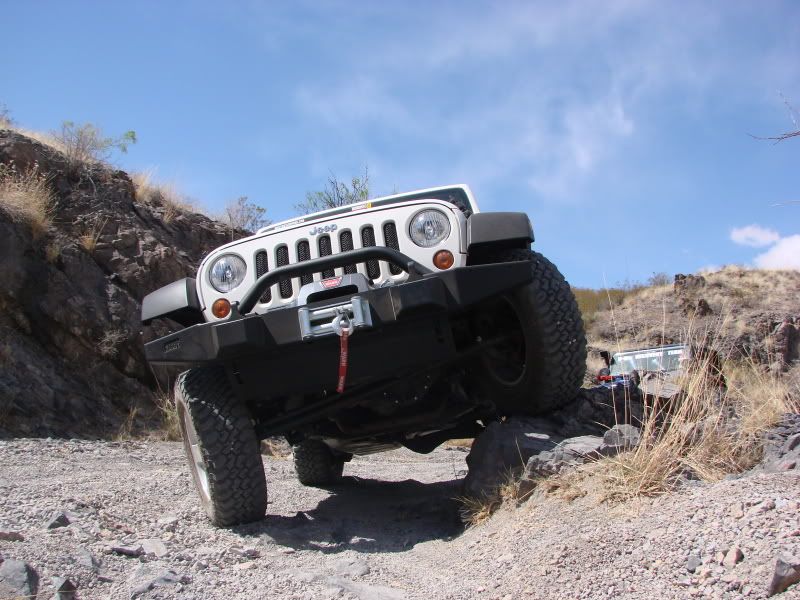 ---
Quote:
Did you just search for "gay" or "halo" and bump those threads?
---
Nice pics. Looks like a great place for wheelin.
---
Looks like fun...
---
2007 Jeep Wrangler X, Auto, Hardtop, White, Superchips Flashpaq, 2" OME HD springs, Rusty's Adj. F/R trac-bars, Bilstein Steering Stabilizer, JKS Quicker Disconnects, JKS Rear Swaybar Extensions, PolyPerformance UCAs f/r, Rusty's LCAs f/r, 33x12.5 BFG KM2s, ProComp 15x8 Rockcrawlers, Smitty winch, Body Armor Front Bumper, FLW SS rear bumper, OEM Rubicon Rock Rails, Skid Row Engine and Tranny Skid, Member UFWD & BRC, †John 3:16†
---
Cool pics, can't wait to make a trip way out west one of these days.
---
Cool picts! Looks like a fun trail!
Jeff