---
Well I wanted a new gun that I could easily carry in the pocket of my shorts during the summer months because frankly, even tho the Kimber is a small gun, its just not conducive to pocket carry.
So I actually went in with the intention of getting one of the new Kahr P380s. I did finally find one and it is a nice little gun (that I may eventually get), but man are the proud of it ($600). I have a hard time spending that kind of money on a 380,
so I looked at the S&W 642 and the Ruger LCR (for the bazzilionth time) and came home with the Ruger. Haven't fired it yet, but the trigger pull feels much better than the 642, only time will tell, soon as I shoot it, I will give 'y'all a review: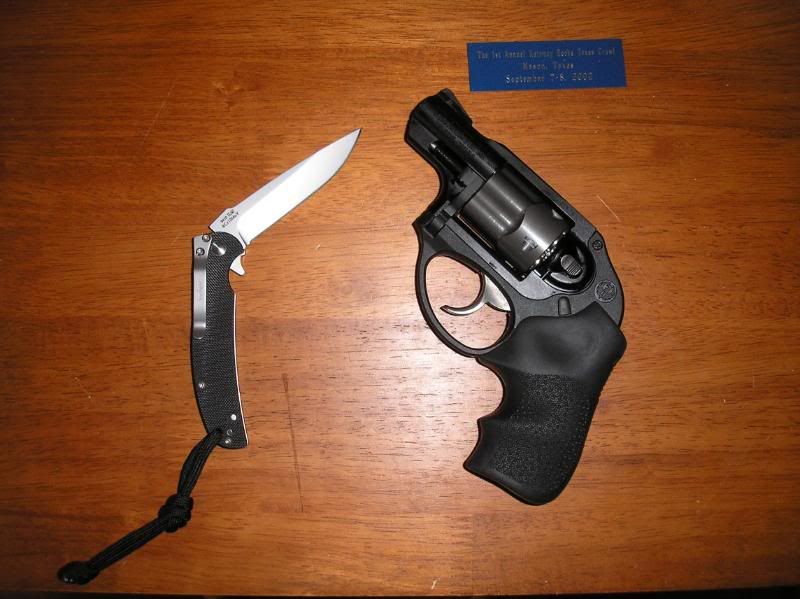 ---
ジープ
@CigarsNJeeps
---
Checkout, fuckin rambo..........Damn YO!!!!!!!!!!!!!!!
---
"Dude, did you see that Green Jeep out in the parking lot?"

"Yeah, its' mine..."
To view links or images in signatures your post count must be 10 or greater. You currently have 0 posts.

Super Moderator
Join Date: Jun 2008
Location: Austin Texas
Posts: 15,148
Feedback: 5 reviews
---
So you weren't "just happy to see me the other day?"
Sweet find Kerry. Looks like a great choice.
---
i didnt have it the other day, so i must have just been happy
---
ジープ
@CigarsNJeeps
---
---
Life moves pretty fast. You don't stop and look around once in a while, you could miss it.
JKO Addict!
Join Date: Oct 2008
Location: Gateway to the Sierra's
Posts: 5,678
Feedback: 3 reviews
---
Sweet!
---
2014 Rubicon on the build!
Granite Guru
Join Date: Jul 2009
Location: North Central Wyo
Posts: 212
Feedback: 0 reviews
---
Nice choice on the LCR. I like Ruger cause I've had good experiences with them and they're made right here in the USA.
Granite Guru
---
Ive had the LCR for about a year now and it is a nice revolver. Good choice.
---
2013 Commando Green Sport S
TF 2.5", RK Control Arms, Gobi Stealth Rack, Level 8 Tracker Pro on 35's, TruckLite LEDs, TrailDash
-Sean
---
Great shooting little gun. My cuzin bought one and I had the pleasure of shooting it. The trigger is light and crisp. I could hit better with it than my J frame S&W. I would like to have one to go with my LCP. The rubber grips on the LCR fit my hand very well also. You made a great choice on a cary gun IMO.
---
"Our houses are protected by the good Lord and a gun. You might meet em both if you show up here not welcome, son" - Josh Thompson.